OUR DRIVERS ED ONLINE REVIEWS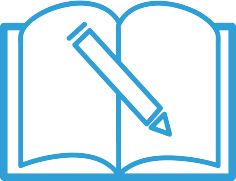 Completing your drivers education requirements through TeenDrivingCourse.com is the fastest way to get your first time driver′s license or learner′s permit. Don′t believe us? Check out some of these real reviews from real students that have taken our online drivers ed course and had a great time doing it. Hear what they have to say, so that you can make the decision for yourself.
Our students rated us 4.7 out of 5 stars!

Michael G.

I really enjoyed this course

Patrick H.

It is perfect will refer you to my friends.

Genevieve T.

It is very good

Jonathan S.

Everything is pretty good! I dont see a need for improvements

Kingsley T.

Niiiice 🙂

Austin J.

This is written really well and intresting

Ali D.

It was fun learning about things I didn't know.

Asha M.

It would be easier if there were more videos, but other than that it's perfect!

David H.

It is a great course. Very Usefull

Brittany M.

Videos and more interactive games/activities would help students retain the material more. Even a read-along option would help.

Isabelle C.

This is a great course. I'm glad i did it online.

Cole Z.

Very easy to understand and taught me a lot!!! 🙂

Brevin T.

It is a great course.

Trashawn Y.

it was good

Ryan J.

The course was great and very clear. It helped me learn a lot.

Grant W.

I think this course is amazing and very helpful. Keep on keeping on because this course is informative and perfect for the edification of all who take it

Marissa E.

This was a great course. Great job the quizzes really helped me.

April S.

I learned a large amount of things I never knew before

Matthew E.

Overall, a really good driving course.

Sacha S.

Great course, I really liked it. I found it was very well laid out and explained. It was very easy for me to understand how to use it and very efficient.

S.Y. Hwang

This is a great traffic school course – very simple and very informative!

R. Duong

I learned so many things! I can't even describe into words how much this driver improvement course helped!

V. Guo

I learned so many things! I can't even describe into words how much this driver improvement course helped!

T. Wong

I like how this defensive driving course reminds people of the common sense things we tend to forget.

S. Burks

This was a great way to learn driving safety!

J. Hwang

I really enjoyed this traffic school course. Great use of multimedia, well-written, easy to follow, well-organized, and overall user-friendly. I definitely would recommend this course to anyone. Great price, also!

J. Hermosillo

This online traffic school course is very well laid out for older people who are a little "slower" on the computer.

M. Martinmaas

Awesome online traffic school course! I liked the fact that I had the option to listen to the lessons rather than read them.

J. McDaniel

This driver improvement course is great and I was so pleased to be able to take it online and not have to go to a traffic school classroom. Thank you for making this service available. Also, I actually learned some new things!

K. Hapsis

This online traffic school course was simple, informative, straight to the point, and easy to understand!

G. Martinez

This online traffic school course is great because it allows you to stop and come back when you have time to finish. Thank you for making this easy! I hope I never need to take defensive driving again, but if I do I'm coming here! I plan to tell my friends about this great course.

S. Bautista

Easy to read–I enjoyed your driver safety illustrations using character figures for the designated drivers chapter. It put a smile on my face!
READY TO PROTECT YOUR DRIVING RECORD?
TEENDRIVINGCOURSE.COM FREQUENTLY ASKED QUESTIONS
GOT A TICKET? VISIT OUR ONLINE TRAFFIC SCHOOL. OUR DRIVER ED COURSES ARE THE MOST CONVENIENT AND LEAST EXPENSIVE COURSES ON THE MARKET.